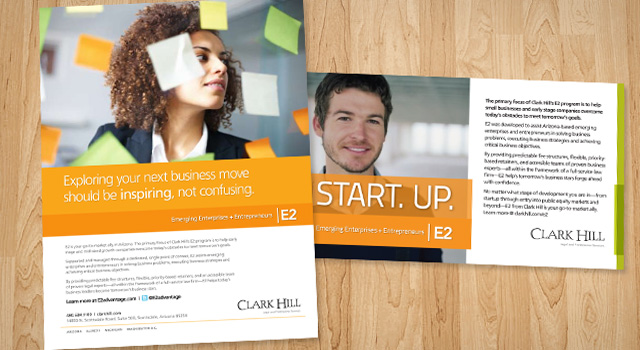 NewFoundry helps Clark Hill launch E2 program
When Clark Hill began exploring the idea of expanding their business law practice they reached out to NewFoundry for strategic counsel. The result was the formation of E2: a tailored program specifically designed for emerging enterprises and entrepreneurs.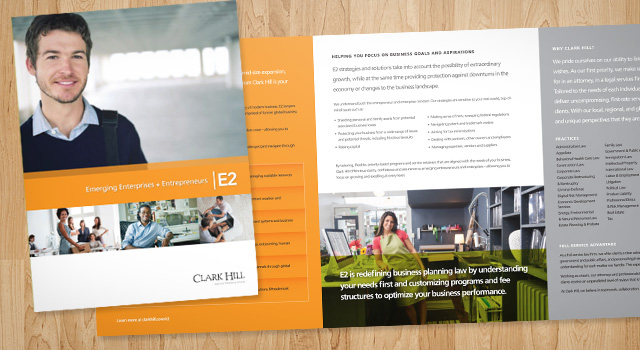 NewFoundry crafted the positioning, program name and all flagship touch points for the new practice extension, including a social media-focused digital launch strategy designed to foster trial and engagement.