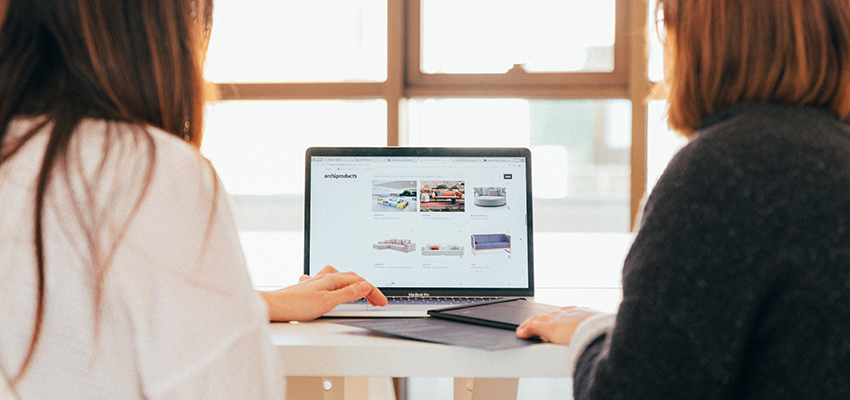 Top 3 things to keep in mind for better ecommerce experiences
1. Load speed wins
Waiting for a web page to load may not seem an obvious contributor to a poor experience, but slow loading pages physically restrain consumers from moving on to the next steps in the buying process. In fact, a 2022 study by Portent found the difference in conversion rates between blazing fast sites and slow sites is dramatic. A site that loads in 1 second has a conversion rate 5x higher than a site that loads in 10 seconds. The same study found that 40% of visitors will abandon a site after a 4 second delay, and for consumers using mobile devices, 76% said that slow load times was the biggest reason they abandoned ecommerce sites. So when adding immersive experiences, like videos or visual product configurators, choose your platforms wisely and go with one built for speed. Smithy is built for speed. Find out more here.
2. Product customization works
When customers have control over the look and feel of a product, it builds trust and affinity for brands that provide it. Visual product customization experiences also drive engagement that consistently increases average time spent on sites and the number of return visits. A 2020 study by Accenture found that 47% of consumers would pay extra for a product if they could customize it using immersive technologies. When consumers can see real-time changes of color, accessories and options, there is an increase in confidence for purchase decisions and a significant drop in rates of returns. Product configurators have a dramatic impact on lead generation while streamlining the internal workflow through integrations with CRM, ERP and other platforms. Smithy integrates with these platforms to automate your sales funnel.
3. Customers want self-service
More and more consumers are looking for the ability to self-serve at every stage of the buying journey. The ability to visually assess a product's features, options and capabilities, along with real time pricing as these options change, give consumers more confidence in their selections and more control of the buying process. A 2020 Salesforce study found that 69% of business buyers expect an Amazon-like buying experience from vendors. In 2022 and beyond, self-service will become much more mainstream as organizations are forced to make the leap to digital selling as buyer preferences shift heavily to digital channels. To learn how Smithy can give your customers what they want click here.
Photo by KOBU Agency on Unsplash