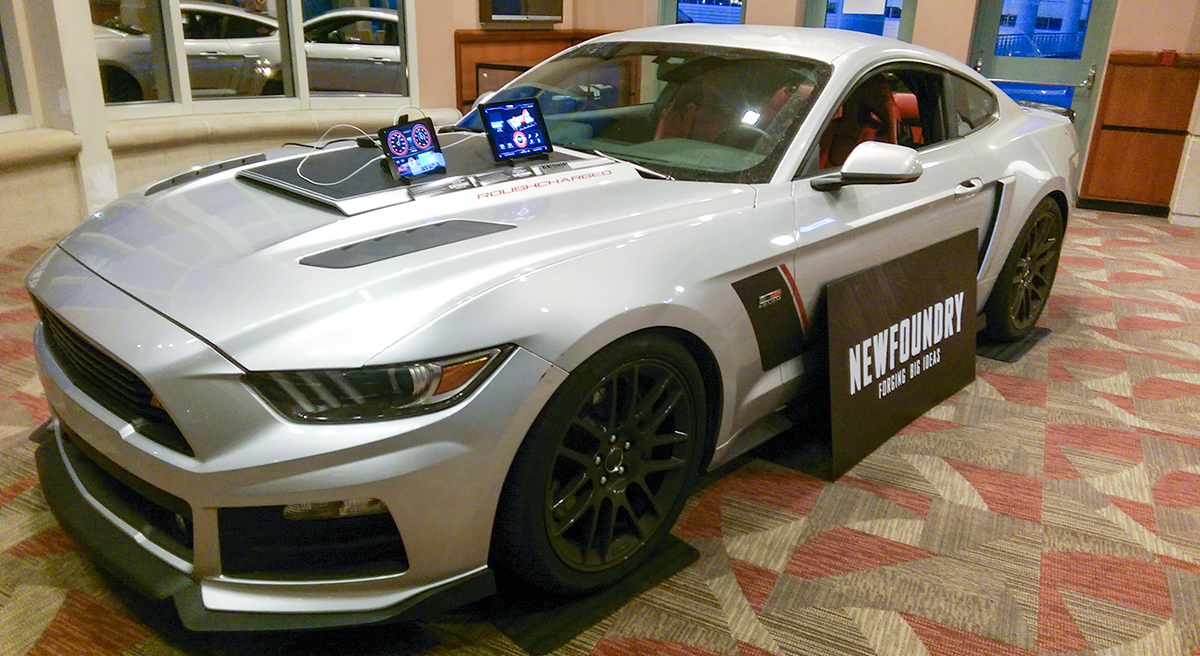 NewFoundry Demo at the Michigan Broadband Conference
NewFoundry is a featured exhibitor at the Mobile Technology Association of Michigan (MTAM) Showcase at the Michigan Broadband Conference on October 20, 2015. Attendees won't have a hard time finding us.
"Just look for the Roush Stage 3 Mustang," said NewFoundry CEO Rich Chang. Rich will be on hand at the show to personally provide visitors with a demo of the Active Exhaust app that we designed and engineered in partnership with Roush. "It's going to be a blast showing people how automotive and mobile engineering intersect to allow drivers to customize the exhaust sound profile of the vehicle."
Learn more about NewFoundry and our demonstration at this year's MTAM Showcase in this podcast interview from Blog Talk Radio.