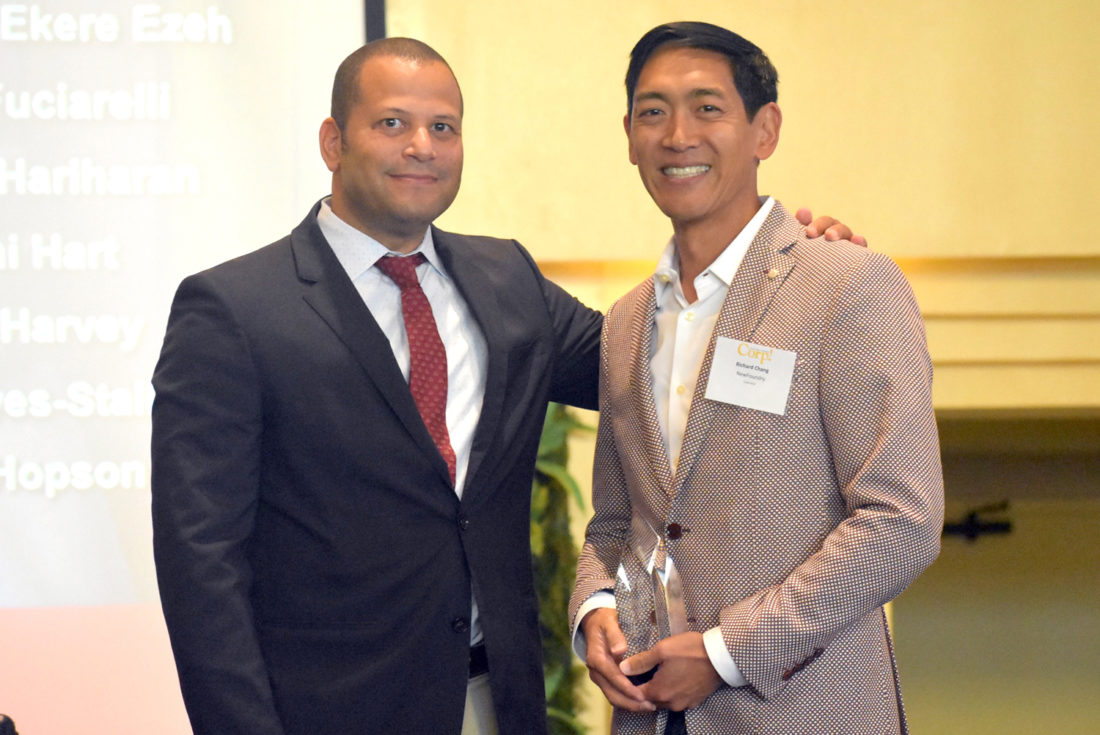 'Salute to Diversity' Award Winner
NewFoundry CEO Richard Chang was named a "Diversity Business Leader" at Corp! Magazine's Michigan Salute to Diversity Awards.
According to Corp!, this award "recognizes businesses and leaders who champion diversity initiatives and achievements within their organization or the community. Corp! Magazine's Salute to Diversity is an educational event and awards celebration that features networking and insightful speakers who share best practices on ways to move the needle on diversity and inclusion in business. This event is attended by 275+ C-suite executives and diversity business leaders."
Congratulations, Rich!