NEWFOUNDRY IS AN INNOVATION STUDIO.
Our clients are organizations of all sizes and across industries who seek a trusted partner to activate their vision. They rely on our agile team of strategists, designers, and developers and our proven process to deliver engineered solutions that are strategic, beautiful, and smart.

STRATEGY
We bring clarity and focus to the challenge. Working across disciplines, we immerse ourselves in the client vision, customer experience, marketplace, brand, and industry as well as the technology demands of the Big Idea. Then we synthesize our findings and create a clearly defined concept for activation.
DESIGN
We are specialists in design for digital, business operations, and services. We distill and translate the fundamental needs of stakeholders into a tangible prototype, then build it out to deliver intelligent design that drives real results.
ENGINEERING
We provide end-to-end services from UI/UX specification to integration and verification of application software on multiple devices and platforms. Our mobile, web, and device solutions provide value to people and brands alike.
OUTCOMES:
Handheld & tablet mobile applications
Embedded solutions
Cloud-based platforms
Customer-facing web experiences
Operations-focused web environments
Branded digital business tools
THE NEWFOUNDRY DIFFERENCE
We bring together expert viewpoints from engineering, design, and strategy on every project from start to finish. We collaborate fluidly in small teams co-located within our Ann Arbor studio, delivering solutions with the fine details attended to from end to end. The result is happy clients launching Big Ideas with confidence.


STRATEGY
Every engagement begins with uncovering the root of the idea to expose opportunities, positioning, core messaging, and the best-fit activation plan.

DESIGN
Customer journeys are designed to connect the user to the brand, product, or service, then demonstrated and tested with experiential prototypes.

ENGINEERING
Designs are translated into tangible outcomes that bring the Big Idea to life as brand experiences, web and mobile applications, or other custom digital destinations.
We've called on NewFoundry a number of times - whenever we are looking to get an idea off the ground, and we need the right mix of skills and insight to get there. They move quickly - more quickly than a large company can - and the results are always more than we expected. Whether creating in-vehicle experiences or commercial-scale IoT applications, our outcomes are not only well-conceived, they are beautifully designed.
MARK RAKOSKI
Executive Director, Mitsubishi Electric
NewFoundry is our innovation partner at the table when it comes to delivering on the excitement of the ROUSH Performance brand. Their engineering expertise in the digital space compliments ours in the performance automotive space. From mobile apps that integrate with our products and engage our customers to web destinations that embody our brand and streamline our operations, NewFoundry delivers.
JUSTIN SCHROEDER
Vice President, Products and Strategy, ROUSH Industries
Clark Hill turns to NewFoundry for high-impact, innovative ideas, and they always deliver. Their strategic thinking and wide-ranging design capabilities have helped guide our most critical brand initiatives. When we want out of the box thinking, the team at New Foundry responds.
DON LEE
Chief Marketing Officer, Clark Hill
When we approached NewFoundry, we had a vision for changing the world. We had a message, but needed an identity and platform to tell our story. In NewFoundry, we found the perfect partner that could capture our passion and bring it to life – from naming and visual branding to the nuts and bolts of website design. They are master storytellers.
PETE TCHORYK
CEO, Michigan Aerospace Corp & Springmatter
I have come to trust the NewFoundry team for their innovative big-picture thinking and their attention to detail in delivery. Through our partnership, we have developed an entirely new cloud-based ecosystem platform, focused our brand offerings and sentiment, and accelerated the activation of our business strategy.
AMRIT VIVEKANAND
Vice President, Automotive Unit at Renesas Electronics America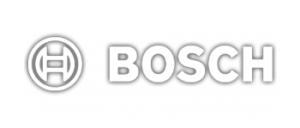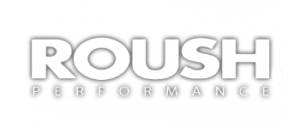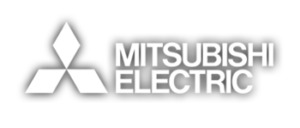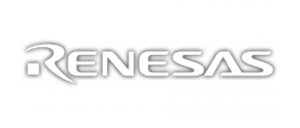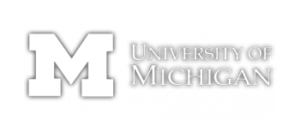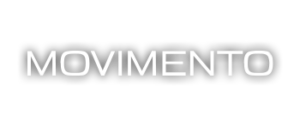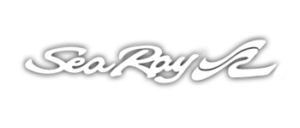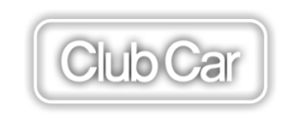 This fall, we observe the conclusion of our first five years of Forging Big Ideas, and during this reflection we look ahead to the next five. We're grateful for the hard work and commitment of our talented team of modern-day blacksmiths and for the trust and partnership of our valued clients. Thank you. Read more […]

Inc. Magazine ranked NewFoundry in the top third of the 2017 Inc. 5000 list of the fastest-growing private companies in America, placing us at number 1347. We're excited to accept this recognition just months before we celebrate five years of fusing strategy, design, engineering, and user experience expertise to create next-generation market opportunities, products, and services. "We're tremendously […]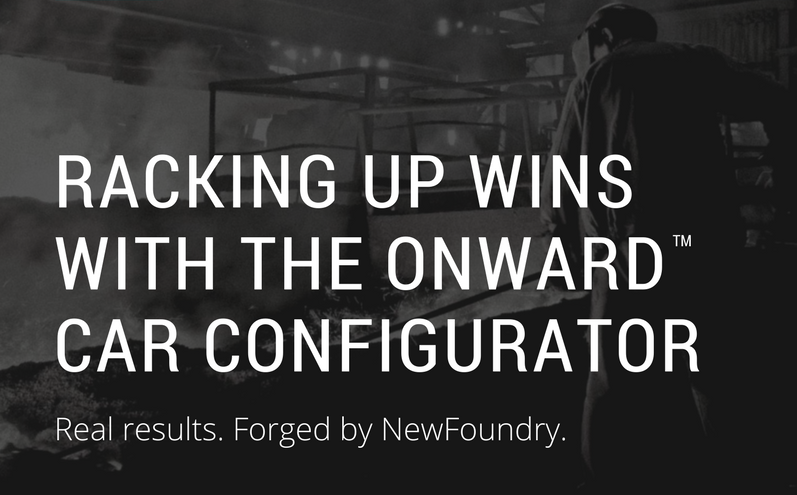 Club Car's investment in a custom product configurator solution is paying dividends in high-quality leads and traffic. We've rounded up the latest analytics in this summary graphic as inspiration for other digital marketing teams. What could a beautifully designed, flawlessly executed, and systems-integrated product configurator solution do for you?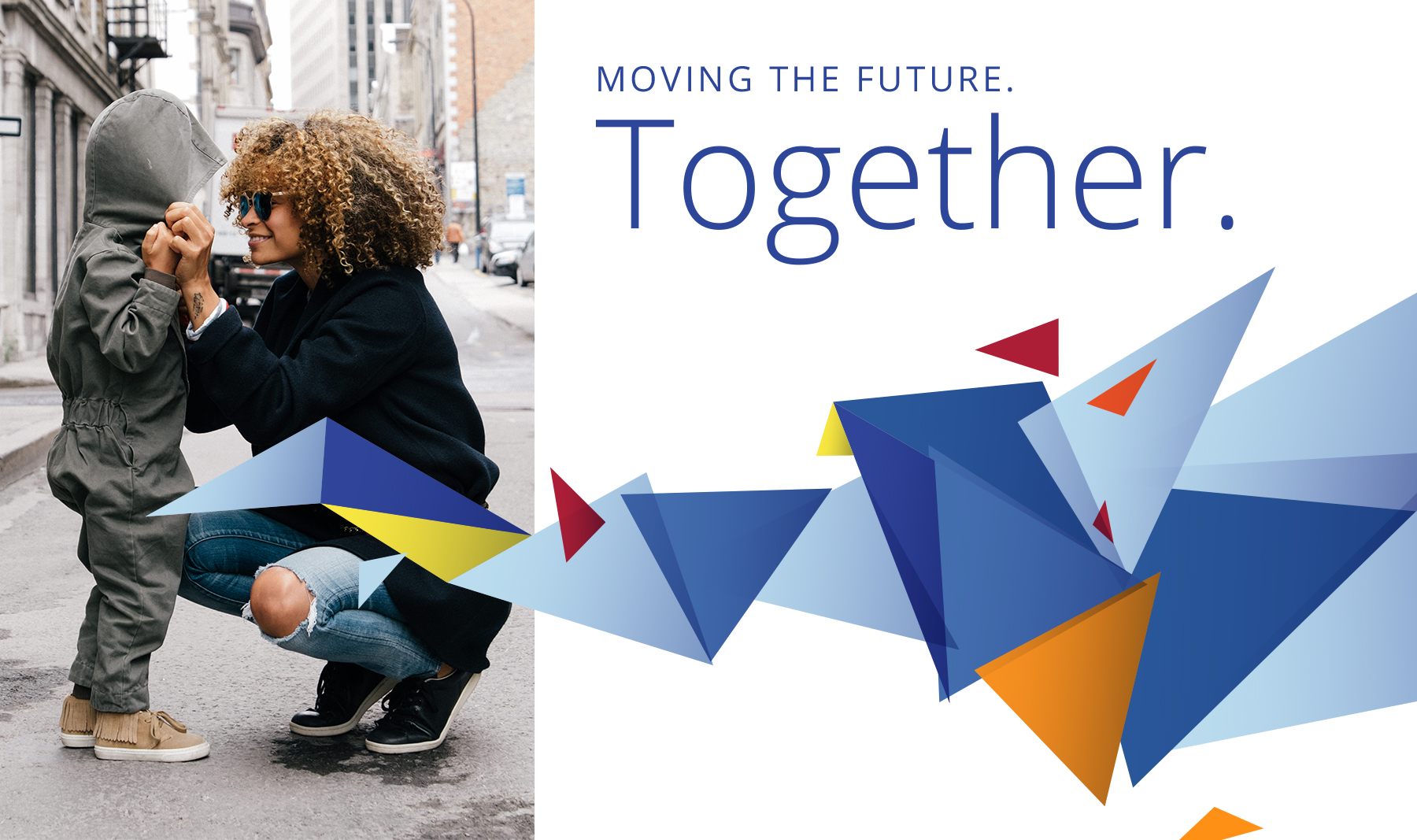 Since 2013, NewFoundry has worked closely with Renesas Electronics America on a number of engineering, design, and strategic brand-building initiatives. Our work with Renesas has been featured at the annual Renesas developers conference (DevCon) and at the Consumer Electronics Show (CES). When Renesas approached us in the summer of 2016 to shape their presence at […]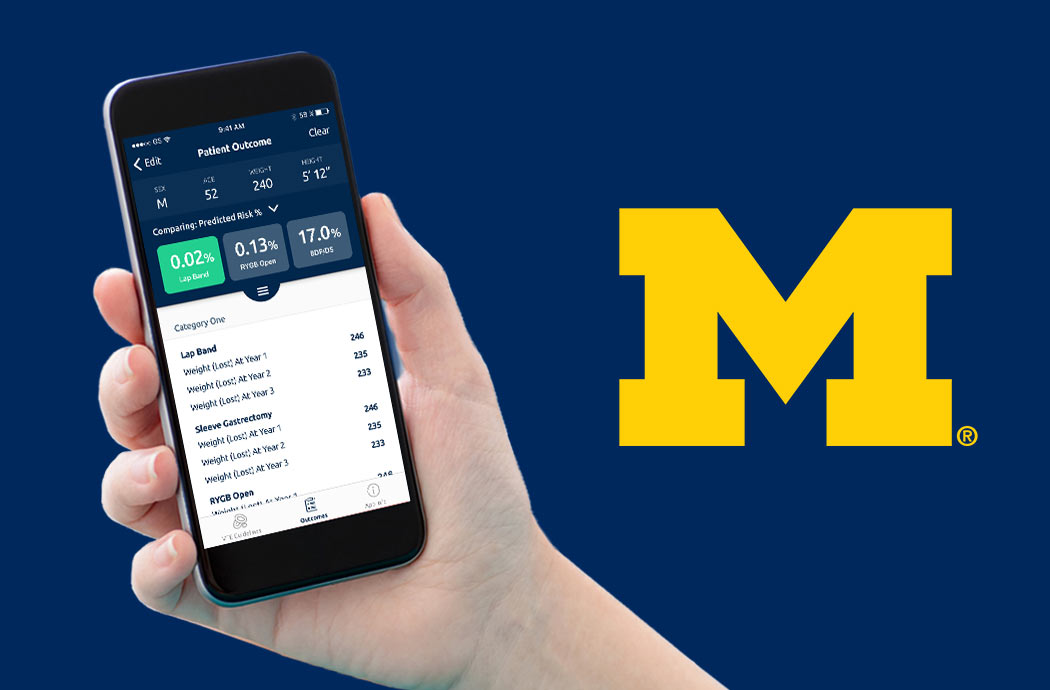 The University of Michigan, with faculty serving as director and co-director of the Michigan Bariatric Surgery Collaborative, approached NewFoundry to create a mobile application for its venous thromboembolism (VTE) risk and patient outcome calculators. The calculators were proven, vital tools to help clinicians lower risk, reduce unnecessary procedures, and drop the rate of readmission for […]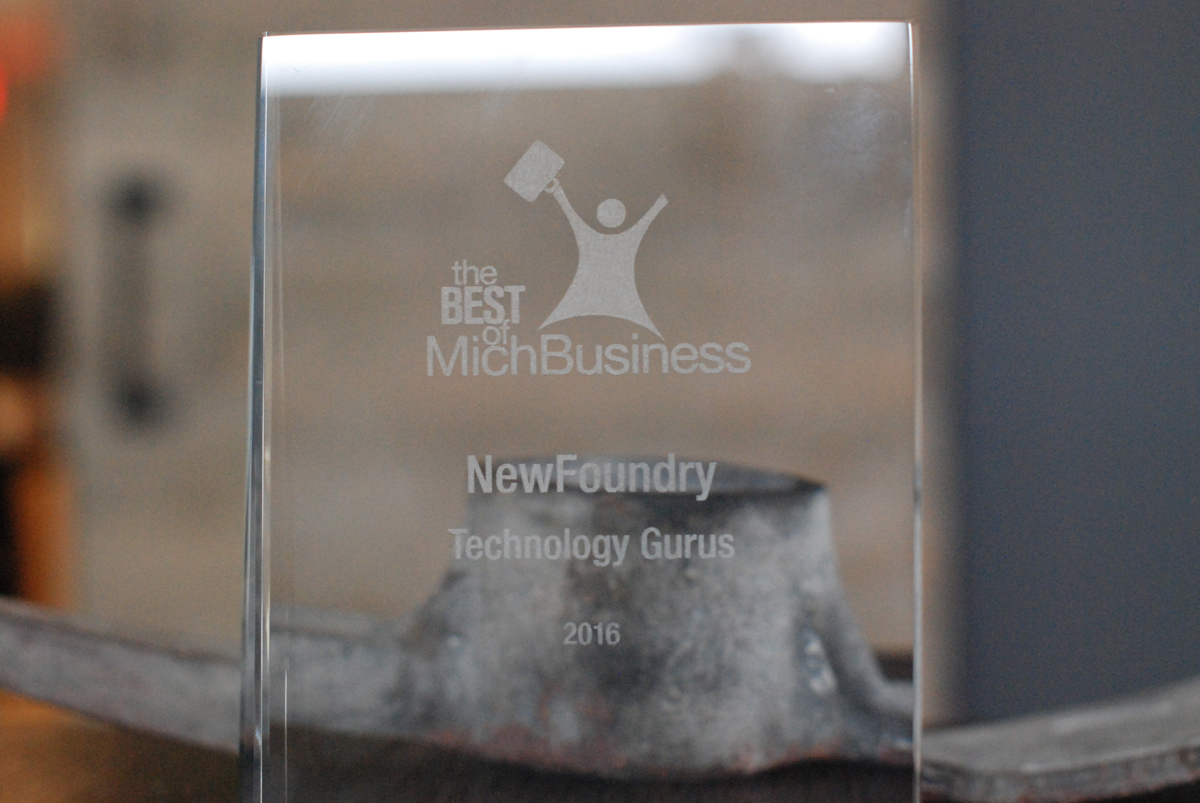 We are are humbled and honored to be awarded The Best of MichBusiness 2016 in the "Technology Gurus" category. The annual award recognizes "companies leading the way with cutting-edge technology ideas or innovative solutions. Whether they service and support other businesses or provide much-needed support from within–they are the translators between our technology and ourselves." The […]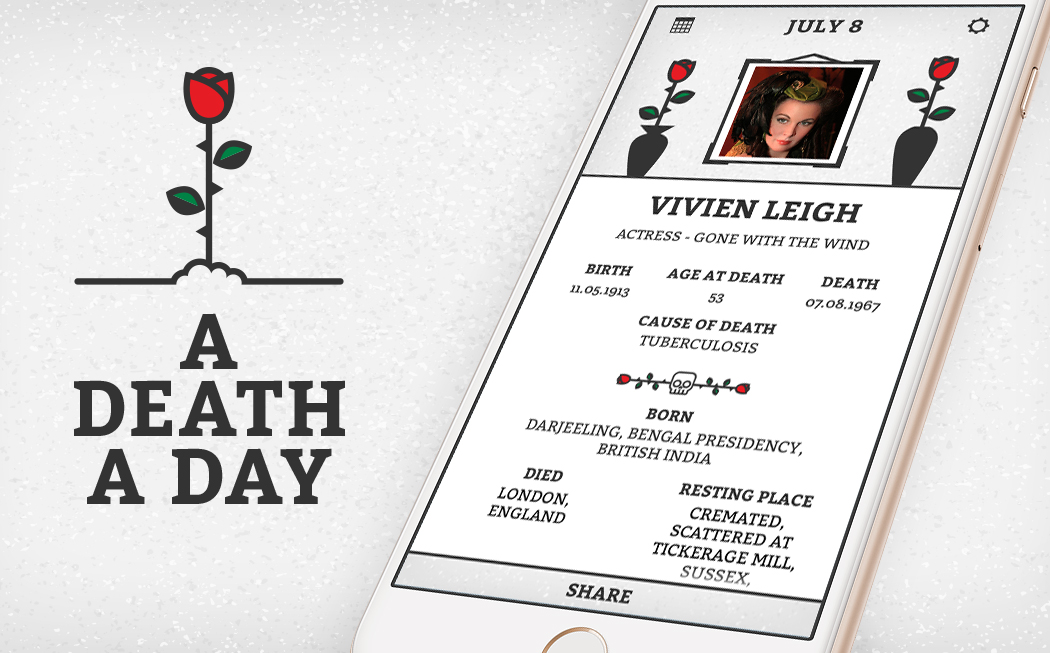 Scott Michaels, of the acclaimed Dearly Departed Tours in LA, sought out NewFoundry's design and development expertise to bring a taste of his tours to the palm of your hand. The Dearly Departed Death a Day Calendar is a light-hearted look at the Dark Side of Hollywood. Famous and infamous people die every day and […]
This summer NewFoundry was lucky to have University of Michigan students Mara Gordon and Courtney Nash with us as engineering interns. Before they returned to campus, we were able to sit down with them and get some insights into how they approached the internship and what they learned. First off, what are you studying in school and […]
The Foundation for Saline Area Schools launched its 2016-17 Strategic Grant, the Hornet Hub, in September. The Foundation conceived of the Hornet Hub as an open, collaborative, and innovative learning space located in the Saline High School commons. NewFoundry was very pleased to contribute to this effort as a sponsor, providing an in-kind donation of […]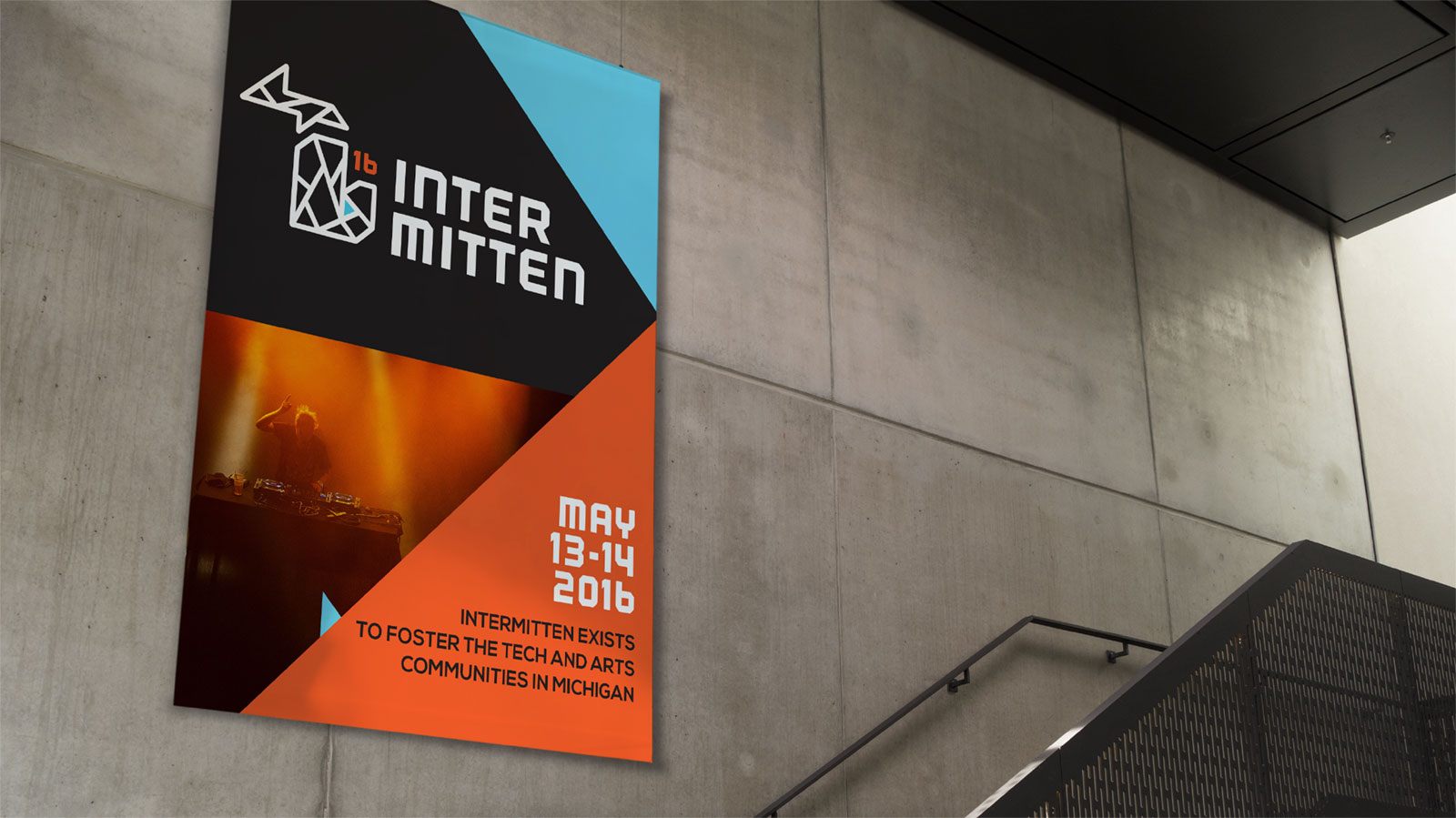 NewFoundry is proud to be a sponsor and the key creator of the branding of Intermitten, a conference for anyone who believes that creative problem-solving is the key to innovation—in your career, your industry, and your life. This first-of-its-kind conference takes place in Ann Arbor, Michigan and offers two days of high-energy, dynamic learning featuring over 15 presentations, panels, […]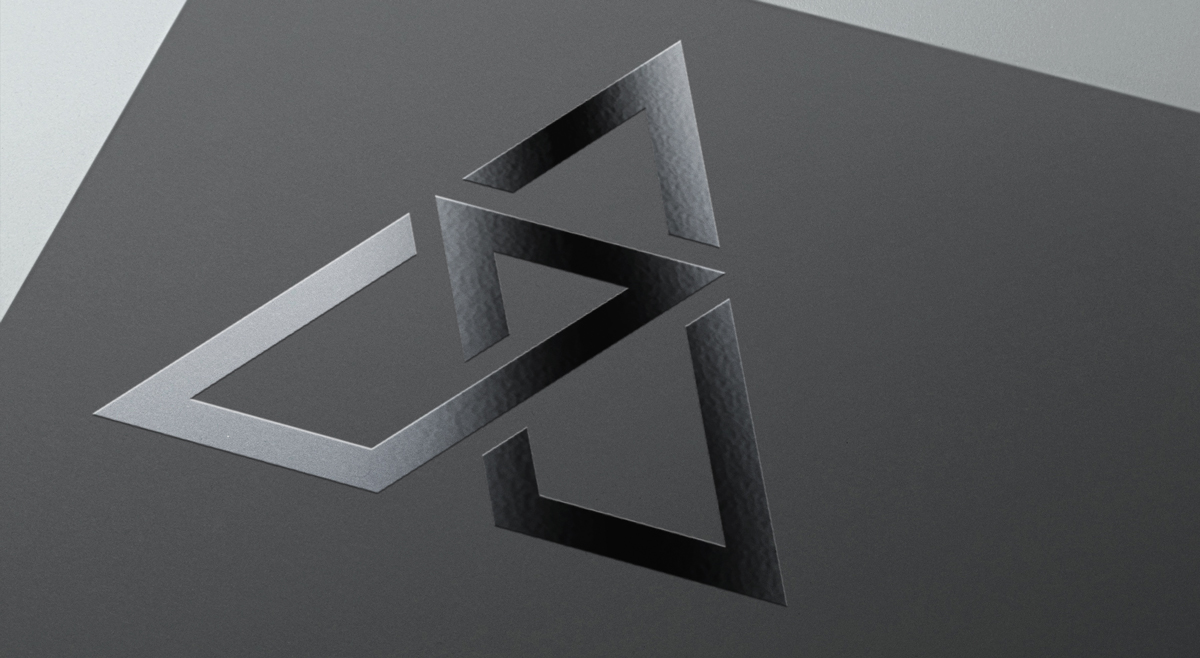 RedViking designs, builds, and implements manufacturing and test solutions for some of the world's largest manufacturers in aerospace, automotive, defense, commercial vehicles, heavy equipment, and construction equipment. They are a proven team of engineers known for rethinking the status quo and truly advancing manufacturing operations. When it came time to launch their new MES (manufacturing execution […]
Entrepreneur and media industry veteran Kathleen Hiraga approached NewFoundry to bring her Big Idea to life: Pop-Post. She envisioned Pop-Post as an online platform to showcase female artists, designers, creators, and fans of entertainment content. With gaming enthusiasts' show PAX East quickly approaching, our design, engineering, and project team jumped right in and took the […]