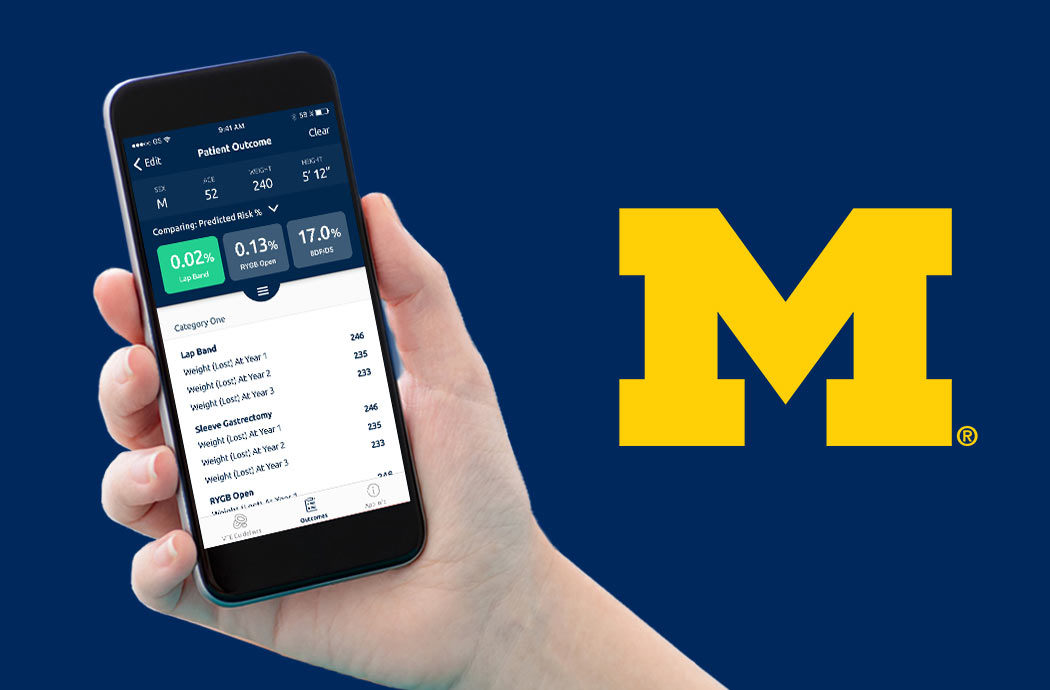 University of Michigan: Risk and Outcomes Mobile App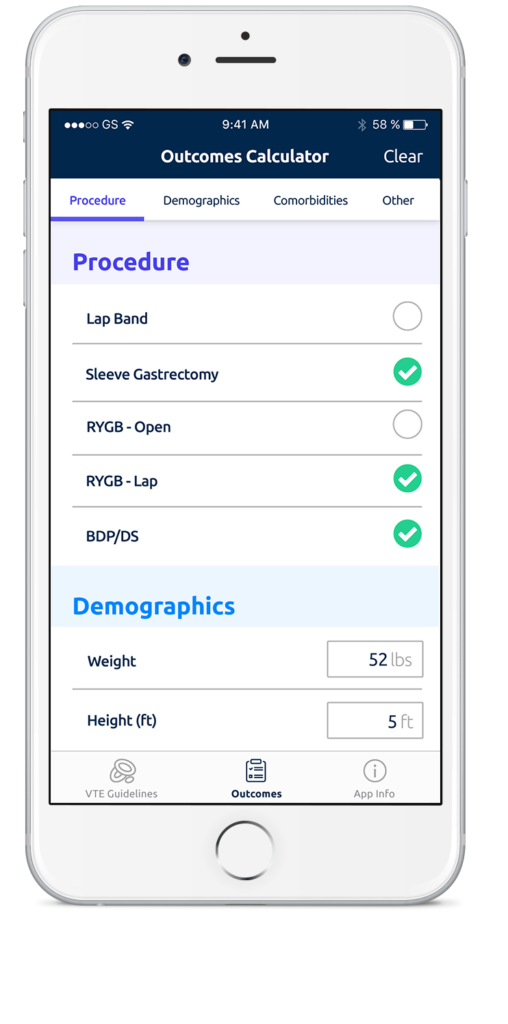 The University of Michigan, with faculty serving as director and co-director of the Michigan Bariatric Surgery Collaborative, approached NewFoundry to create a mobile application for its venous thromboembolism (VTE) risk and patient outcome calculators. The calculators were proven, vital tools to help clinicians lower risk, reduce unnecessary procedures, and drop the rate of readmission for patients, but their previous incarnation as a web-based calculator limited their accessibility and usefulness.
NewFoundry designed and engineered a streamlined version of the calculators in one powerful application for iOS and Android handheld devices. The calculators are now completely portable, and since clinicians no longer need to sit in front of a computer or have an active network connection to use them, they can more freely interact with patients to guide them in bariatric procedure decision-making.