Ready to shape the next big thing?
Forge a career with NewFoundry.
About us: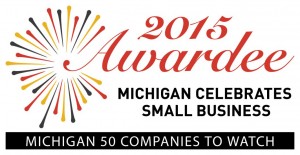 NewFoundry is an innovation studio comprised of modern-day blacksmiths who work together to forge Big Ideas into finished products.
We are a group of fun-loving and driven engineers, designers, and strategists. We are music lovers, ping-pong and foosball crazies, bike enthusiasts, gamers, soccer players, and of course, technology geeks who like working on new challenges and are unflappable in the face of change.
Our office is in a low-slung, sprawling studio space on the East side of Ann Arbor. You will find us gathered in our cross-pollinating work groups or taking an occasional mind-clearing walk on the wooded path of nearby County Farm Park.
Why us?
No bureaucracy. Make things. Break things. (Remake things.)
Control your destiny. Have ownership of your projects. Get involved from day one and drive the process from gathering requirements to designing, implementing, testing, and deployment. You get to use your brain.
Bring your own ideas to life. We work on both client and internally sourced products that rotate regularly. This keeps the work fresh, fun, and exciting.
Experiment. Make lots of things and learn from them.
Roles:
Our priority is on hiring for careers, not just jobs. We invest in our employees' growth, so let us know what you'd like to be doing and what you would like to learn in your inquiry for one of our following open roles.
Show us your skills:
We're builders, so the best way for us to see how you would fit at NewFoundry is to see what you've built. Show us what you've created with a link on the app store, the web, or wherever. It sure beats bullet points on a resume.
Ready to strike the anvil at NewFoundry? Reach out to us at: careers@thenewfoundry.com