RESULTS:
NuStep designs, develops and manufactures recumbent cross trainers that have become a mainstay in healthcare, wellness and fitness environments. Building on the success of our previous collaboration on the T6 cross trainer, NuStep sought NewFoundry's help to design the user interface for its new UE8 upper body ergometer.
As an exerciser, one of the goals of using the upper body ergometer is to apply equal effort with each arm as it moves the handholds on the machine away from the body in a circular motion (similar to the action of forward-pedaling a bicycle with the legs). Our designers created a perspective view of the circular motion and added additional layers of information to provide an intuitive exerciser view. The screen displays exercise insights that are easily digestible at a glance and can be toggled to a more detailed view for clinicians. This thoughtful UI makes it easy for exercisers to evaluate their performance and make adjustments to avoid injury and maximize results while equipping busy clinicians with the information they need to be most helpful and effective in their work with each patient.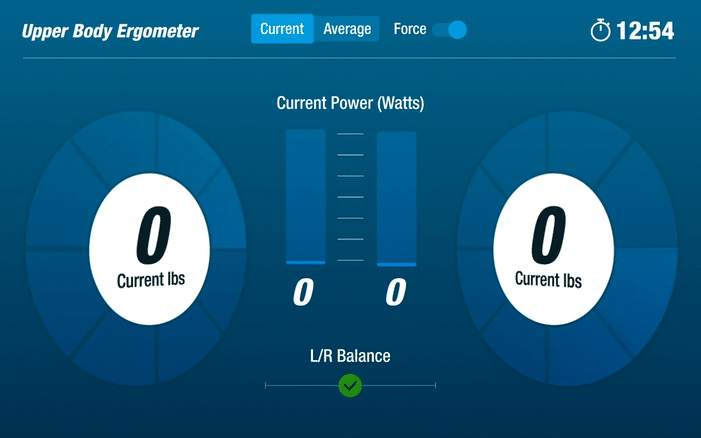 Like the NuStep T6, the UE8 includes a Pace Partner feature, which acts as a "virtual coach" to help the user exercise at the correct pace to meet the goals of the exercise session. Our designers extended the look and feel of the virtual landscape and track environment established as part of the T6 UX design to create a playful new island paddling theme. The result is a fresh, fun, and engaging UE8 user experience.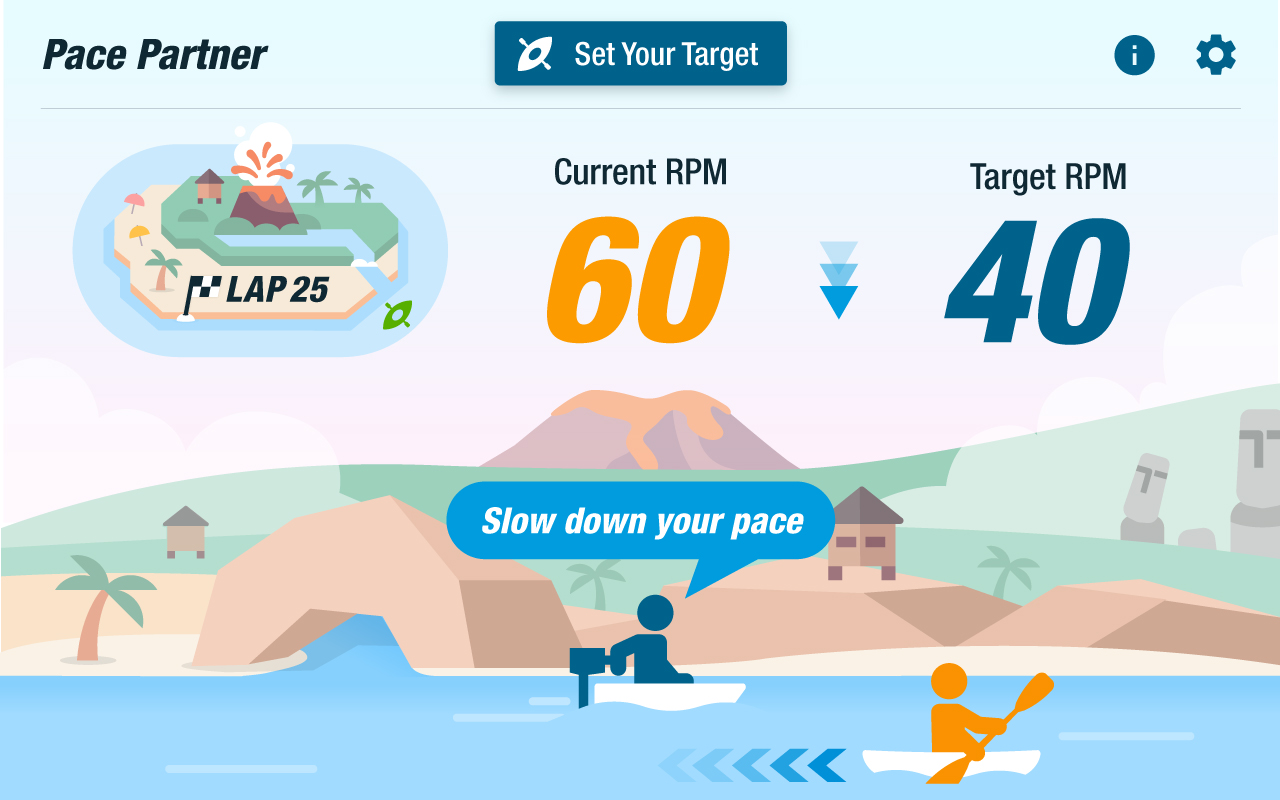 In addition to designing experiences specific to UE8, our designers are working with NuStep to create a new cross-platform workflow to help exercisers get started on their workout. In the past, a clinical NuStep exerciser was typically assigned a workout to complete based on an exercise stat, such as exercising a certain number of minutes at an effort required to burn a certain number of watts. In the future, exercisers will have the option to be led through the steps of choosing a goal before being presented with several workout options that are all programmatically designed to help the exerciser meet the goal. This new functionality puts the user at the center of the experience and provides a sense of agency through the offering of choice and control. The expected result is greater emotional investment in completing the workout to the best of the exerciser's ability and ultimately leading to a healthier life. The workout choice functionality is planned for rollout across all NuStep machines as part of future product cycle upgrade plans.
Learn more about the NuStep UE8 here.