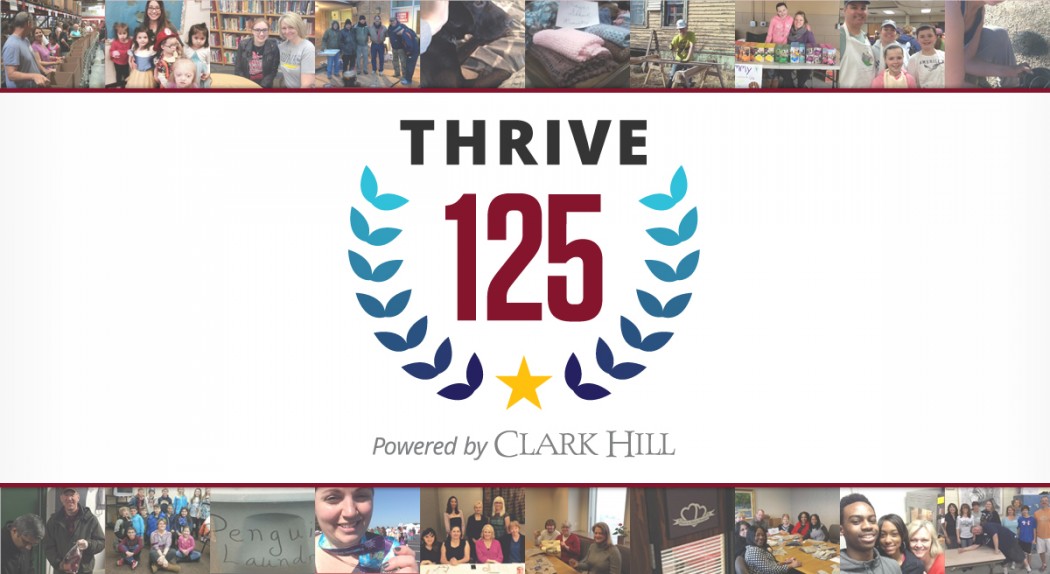 2015 is a momentous year for Clark Hill, PLC. It marks their 125th year of business and an unwavering commitment to the communities the firm serves.
Clark Hill tasked NewFoundry with developing an internal campaign centered around this achievement. They wanted something that reached higher than a traditional anniversary gala. They wanted something that would capture the spirit of their intent for the next 125 years. Our brand, design, and engineering teams worked together to forge a holistic initiative named Thrive125.
Thrive125's mission is to demonstrate commitment to catalyzing communities for growth and prosperity. This initiative uniquely celebrates Clark Hill's 125 years of helping communities, companies and organizations grow and thrive. It symbolizes the strength of Clark Hill's founding entrepreneurs, Joseph Clark and Sherwin Hill, that has and persevered since the firm started 125 years ago.
Through Thrive125, Clark Hill attorneys and professionals can honor the firm's hardworking past while helping shape a bright future for organizations, businesses, and individuals in communities across the US. By giving 125 minutes of their time to help those in need throughout 2015, Clark Hill attorneys and professionals are helping to ensure our communities thrive for the next 125 years.
NewFoundry's contributions to Thrive125 included naming, developing the program from concept to implementation, website design and development and implementing digital campaign touchpoints for Clark Hill lobbies throughout the United States.