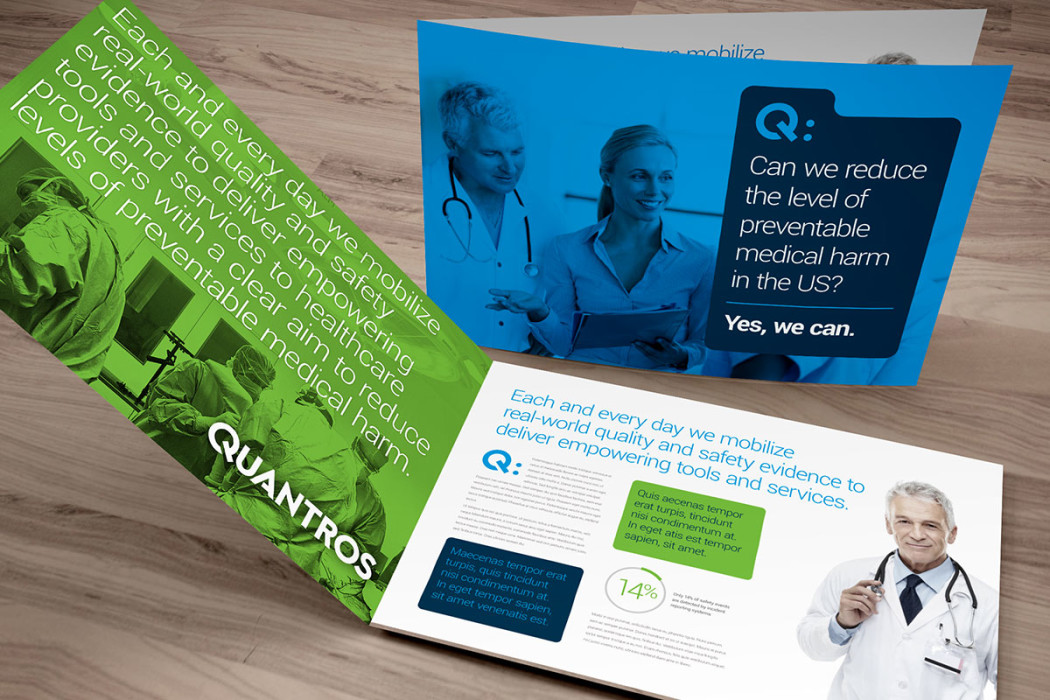 Reinvigorating a Healthcare Quality and Safety Solutions Brand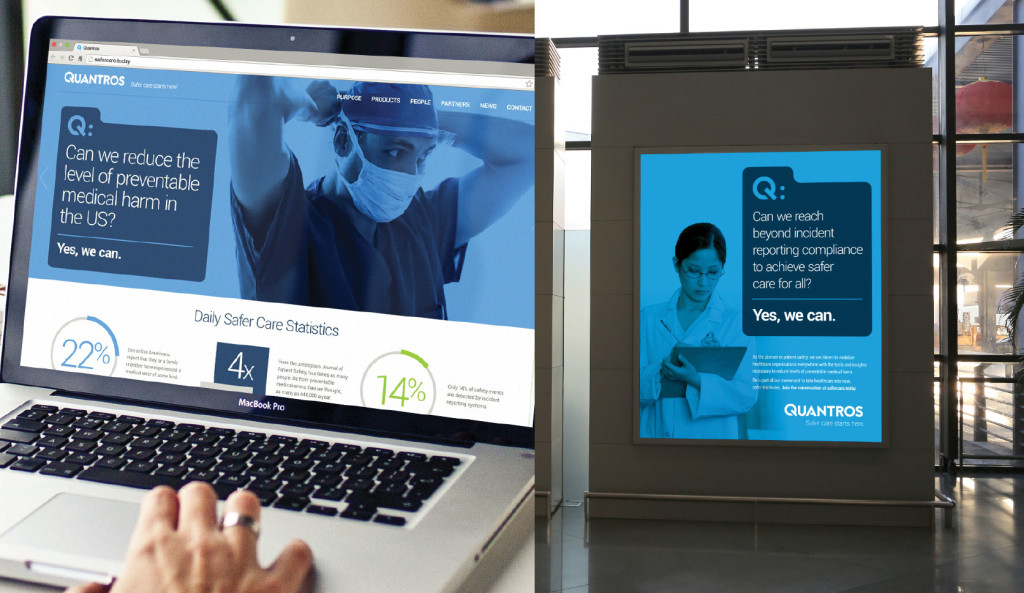 The leadership team at Quantros sought out NewFoundry to overhaul its brand from end-to-end, refocusing its voice, completely redesigning its visual identity, and launching the new brand with an all-new flagship website and other key marketing touch points. What emerged from NewFoundry's proven strategy, design, and engineering process is a bold, leading voice that challenges the healthcare industry to rally behind Quantros' charge toward safer care for all patients.
Quantros is a leading provider of enterprise SaaS-based solutions and information services that advance healthcare quality and safety performance. Its applications help thousands of hospitals, retail pharmacies, and some of the nation's largest health systems to capture actionable intelligence they can use to improve outcomes, reduce risks, and reinforce their commitments to delivering safer, higher-quality value-based care. Learn more at quantros.com.