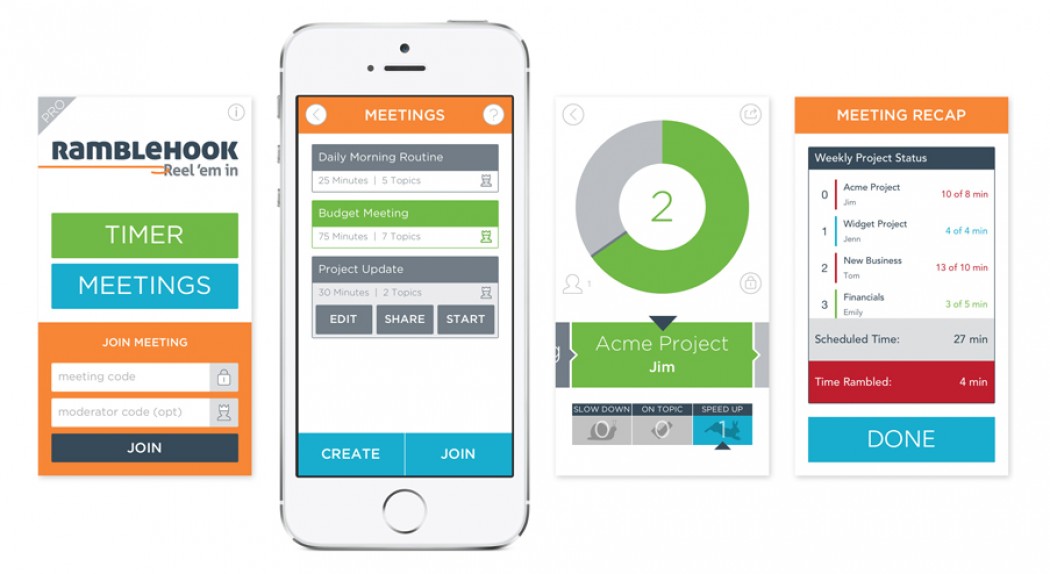 Introducing Ramblehook™ for iOS
We are proud to introduce our newest product: Ramblehook™, a unique mobile app that enables meeting goers to reel in the ramblers and get more done than ever before.

Ramblehook's primary strength is reducing time spent in meetings by automating time-keeping functions, keeping presenters on track, and enabling real-time feedback from participants. It is an ideal partner for project managers, technology developers, and professionals. Free and Pro ($2.99) versions now on the Apple App Store. Tablet and Android versions are in the works.
Learn more at www.ramblehook.com.
We always welcome feedback at: feedback@ramblehook.com.