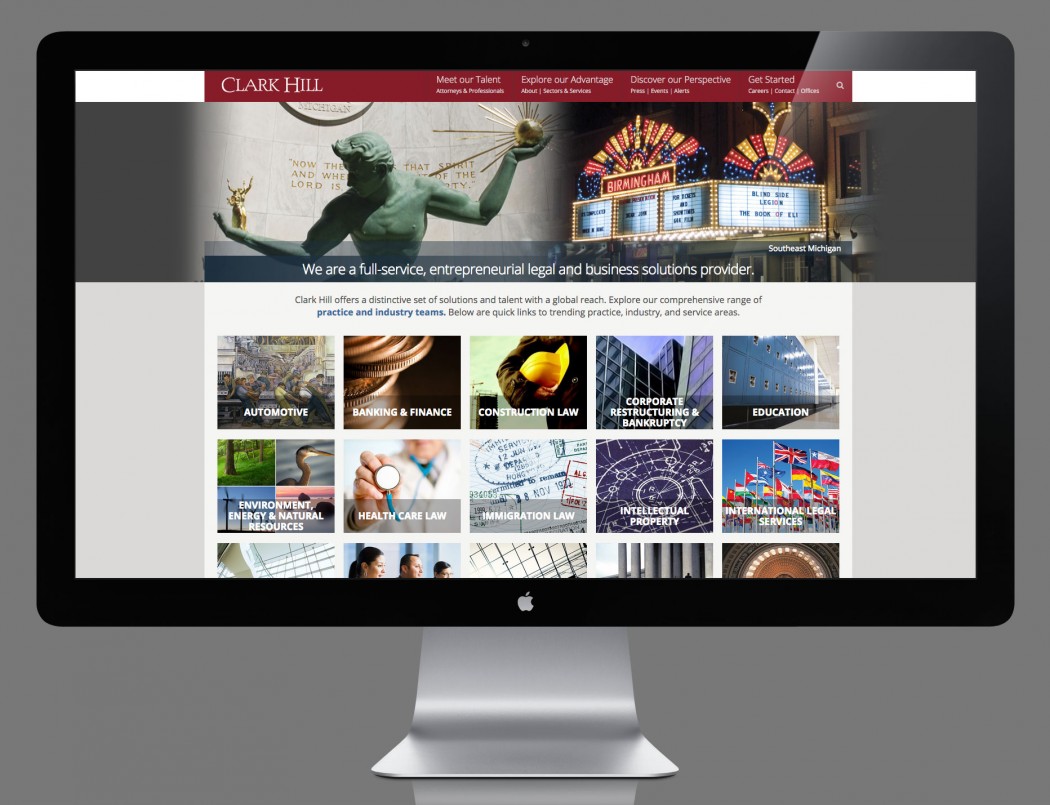 Clark Hill PLC: website launch
NewFoundry forged an all-new website for Clark Hill PLC, designed to comprehensively highlight the spirit of agility and thought leadership prevalent at the firm.

A key functionality enhancement for the new site includes Clark Hill Trendwatch, a custom-built, dynamic platform that enables Clark Hill attorneys and professionals to quickly and easily provide insights and updates to registered users or visitors. Updates to Trendwatch are indexed by practice area, making it easy for followers to discover and share relevant content. In addition to launching the all-new site, NewFoundry provides comprehensive brand consultation and design services to the firm, enabling it to build on its legacy as a leader in the field with a cohesive presence that bridges all digital and print touch points.